CulturePolis - CULTURE, SUSTAINABILITY AND INNOVATION

CulturePolis is a Civil Society Organisation founded in 2006 in Corfu, Greece, offering tailor-made services for civil society and its stakeholders. Our services address organisations' needs for Awareness Raising, Capacity Building focusing on Actions, Training Platforms and Digital Transformation, and Citizen-centered Research Activities.
Special attention is given to issues related to:
CULTURE: The promotion of intercultural dialogue as a driver for social cohesion and inclusion. In this context, our work focuses on the Greek and the Arab world powered by the "Centre of Greek and Arabic Literature and Culture – K.EL.A.L.P" – kelalp.org.
SUSTAINABILITY: The promotion of cultural tourism and its relations to heritage at local, regional, and international level.
INNOVATION: Capacity building for the Cultural and Creative sector by supporting CCI professionals in their entrepreneurial, marketing, and digital upskilling.
With more than 17 years of activity, we have implemented more than 45 projects and initiatives at national, EU, and international level, with funds emanating mainly from EU competitive programmes but also international and national programmes. Our active involvement in the implementation of those projects and initiatives has given us unique expertise and knowledge and has allowed us to build a performant network able to exchange the best know-how and multiply our impact.
If you are interested in the statute of CulturePolis, the actual statute can be found here.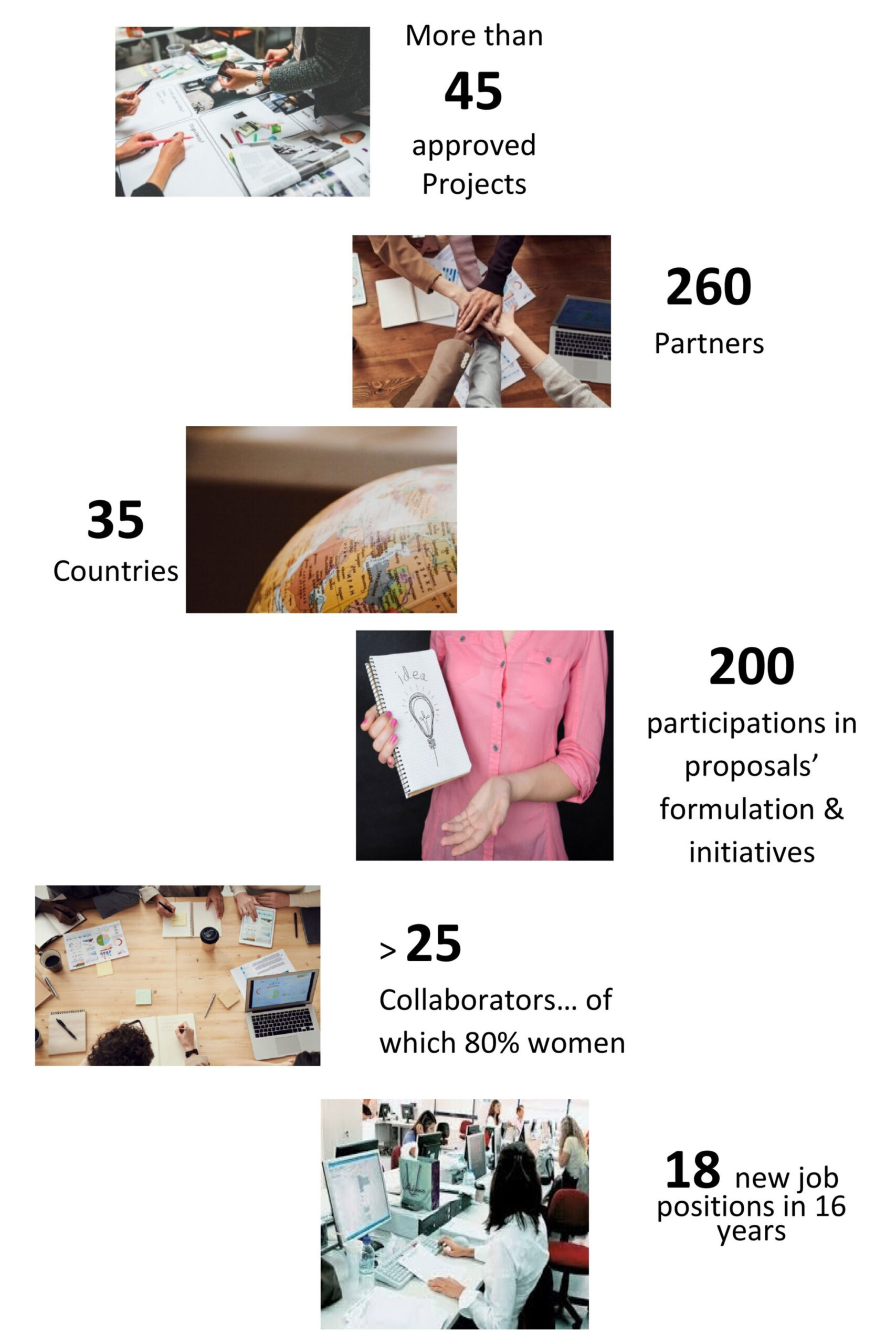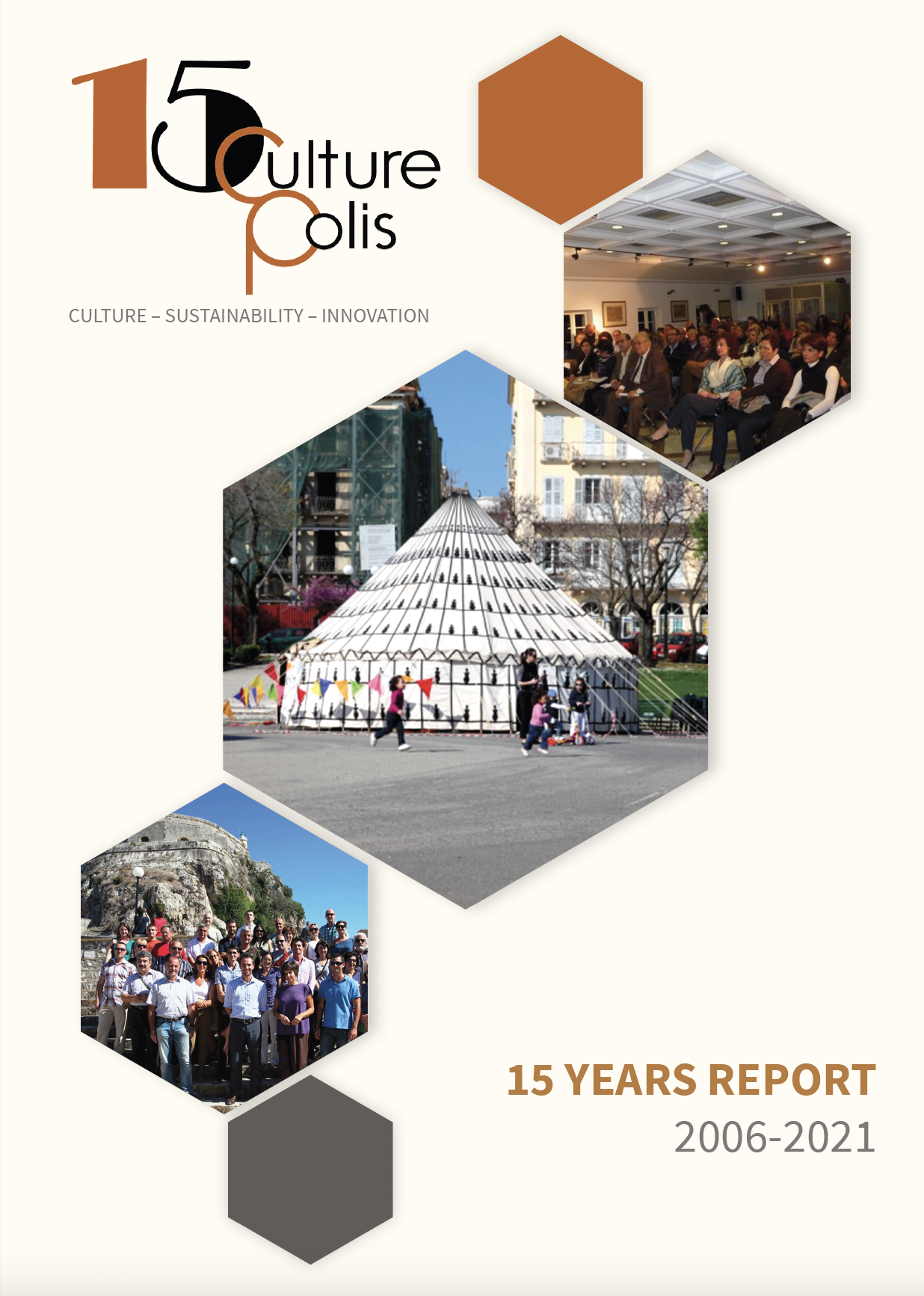 CulturePolis was founded in Corfu, Greece in 2006 (5/6/2006) as a private non-profit company with approval no. 509 / 06.05.2006 by the Corfu Court of First Instance, under the name "Europe of Cultures Forum: Adriatic – Ionian Chapter" by a group of friends and associates who wanted to introduce Greece to the idea of different cultural identities and the idea of building Europe through cultures.
CulturePolis inherited "Europe of Cultures Forum" principles after its dissolution – following the rejection of the European Constitution in 2004 and its replacement by the Treaty of Lisbon entered into force on 1 December 2009. Finally, in 2013 the organisation changed its official name to "CulturePolis" and changed its By-Laws to reflect a new vision and mission inspired also by the links with the ''Club of Rome" initiative – https://www.clubofrome.org, and focusing on 3 pillars: culture, sustainability, and innovation. At this time innovative procedures were introduced such as remote voting for the General Assembly and Board of Directors, the creation of cultural antennas, etc.
In 2023 CulturePolis while continuing to promote culture, sustainability, and innovation, updates its identity and profile with an emphasis on the provision of tailor-made services for civil society and its stakeholders.
You can read more about the journey of CulturePolis from 2006 to 2020 by downloading the 15 years anniversary Report.
Some snapshots from the past
- The evolution of our website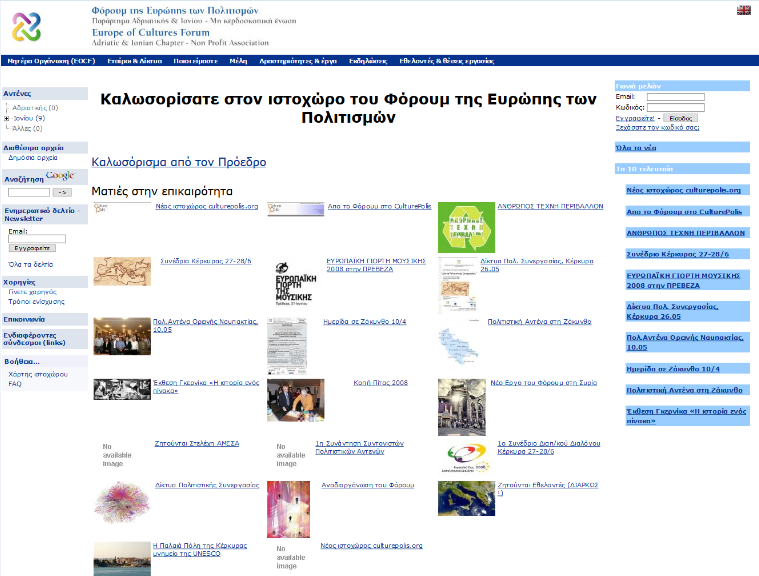 2006-2009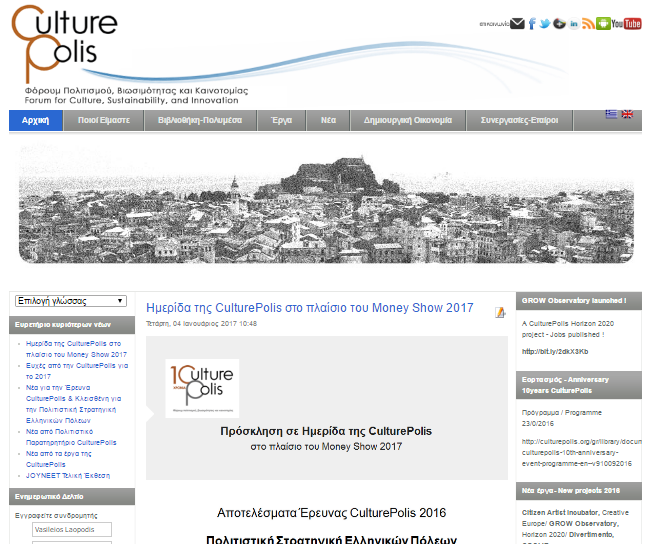 2009-2016

2016-2023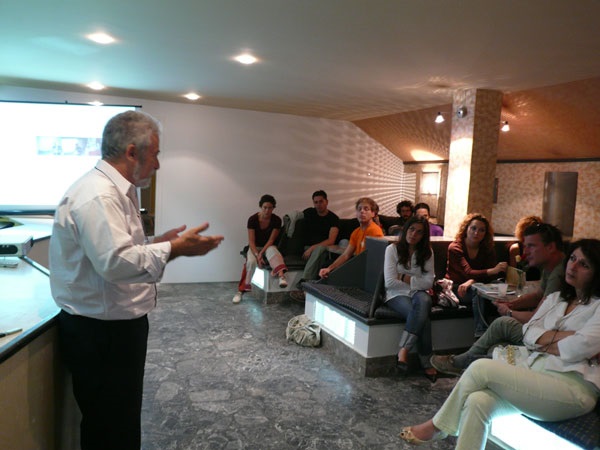 From the first meetings of volunteers in Corfu (2006-7) at the basement of the Prefecture of Corfu building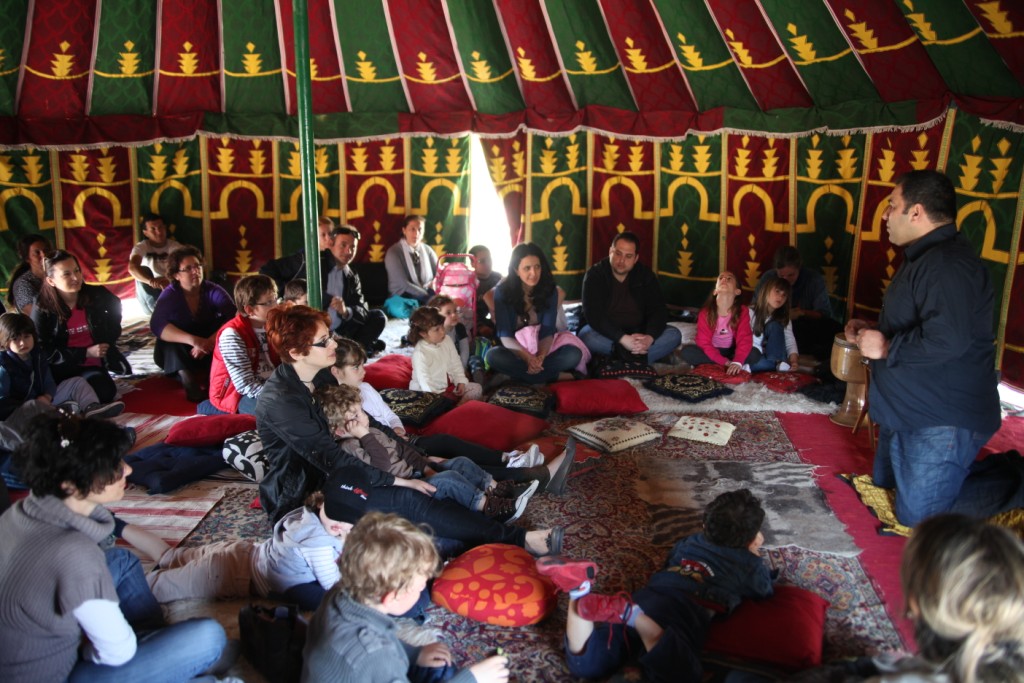 Telling stories under the Arab Tent of the 1st Arab Worlds Festival, Corfu April 2011
Our vision
is to create a single area of sustainable cultural development where citizens feel they have common references and – particularly in Europe, a European cultural identity, arising through common values, goals, and commitments to the democratic process.
Functioning as a catalyst for these ties to be strengthened, all the while respecting the concept of sustainability and the distinct cultural identities of citizens. Within this single area, there will be tolerance between cultures, which may be caused by differences between races, languages, religions, etc. This vision expands to embrace all neighbouring peoples and countries, passing on the organization's values and goals.
Our mission
is to protect, promote and ensure the understanding and respect of sustainability and cultural diversity, wherein lies the wealth of Europe and its neighbouring regions.
To raise awareness, inform and mobilise stakeholders, governments, and citizens to achieve the above goals, and to participate in the establishment of sustainable partnerships among civil society partners.
Our values